Based on revised hand sketches, an initial digital mockup was produced. The second and third iteration focused on better styling and color schemes, bringing into account personas' potential use scenarios.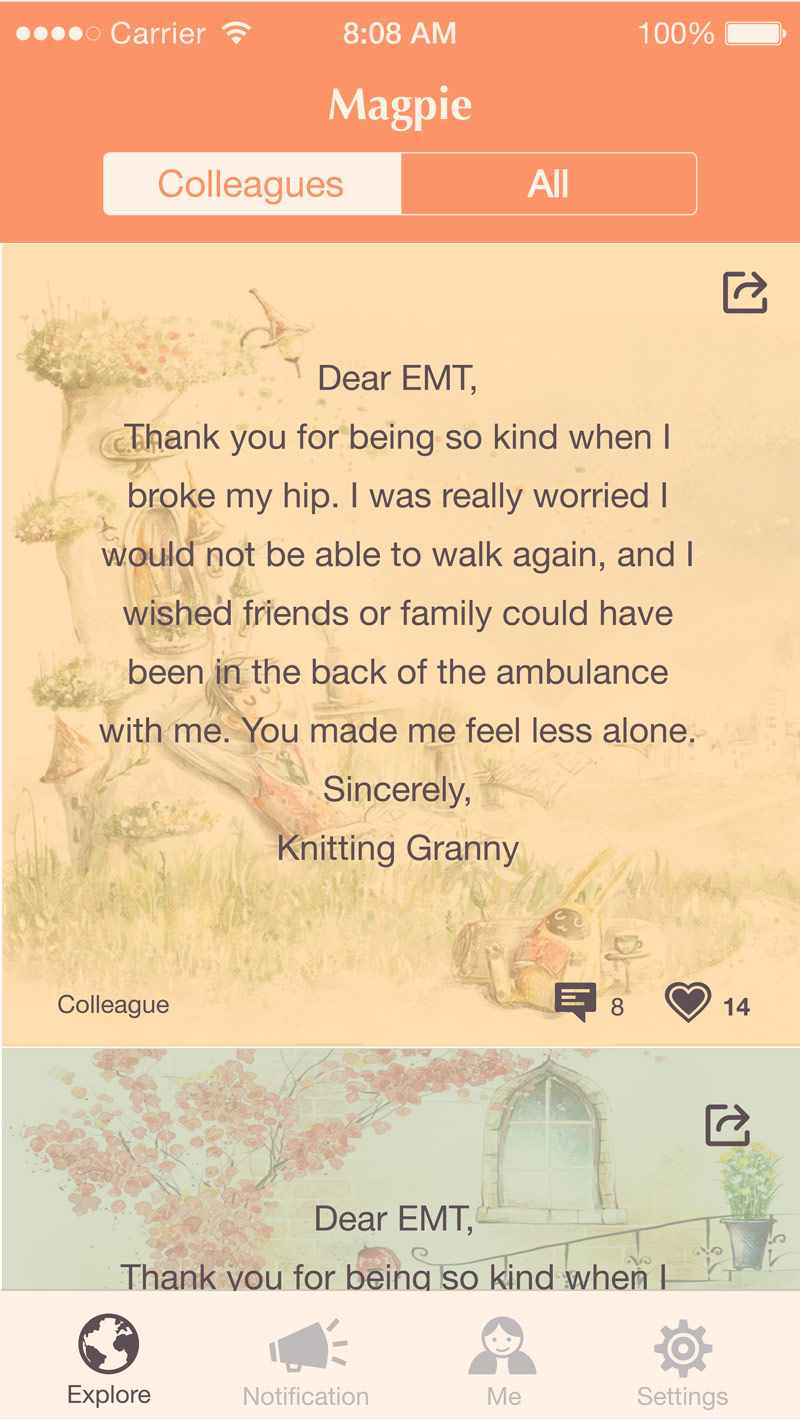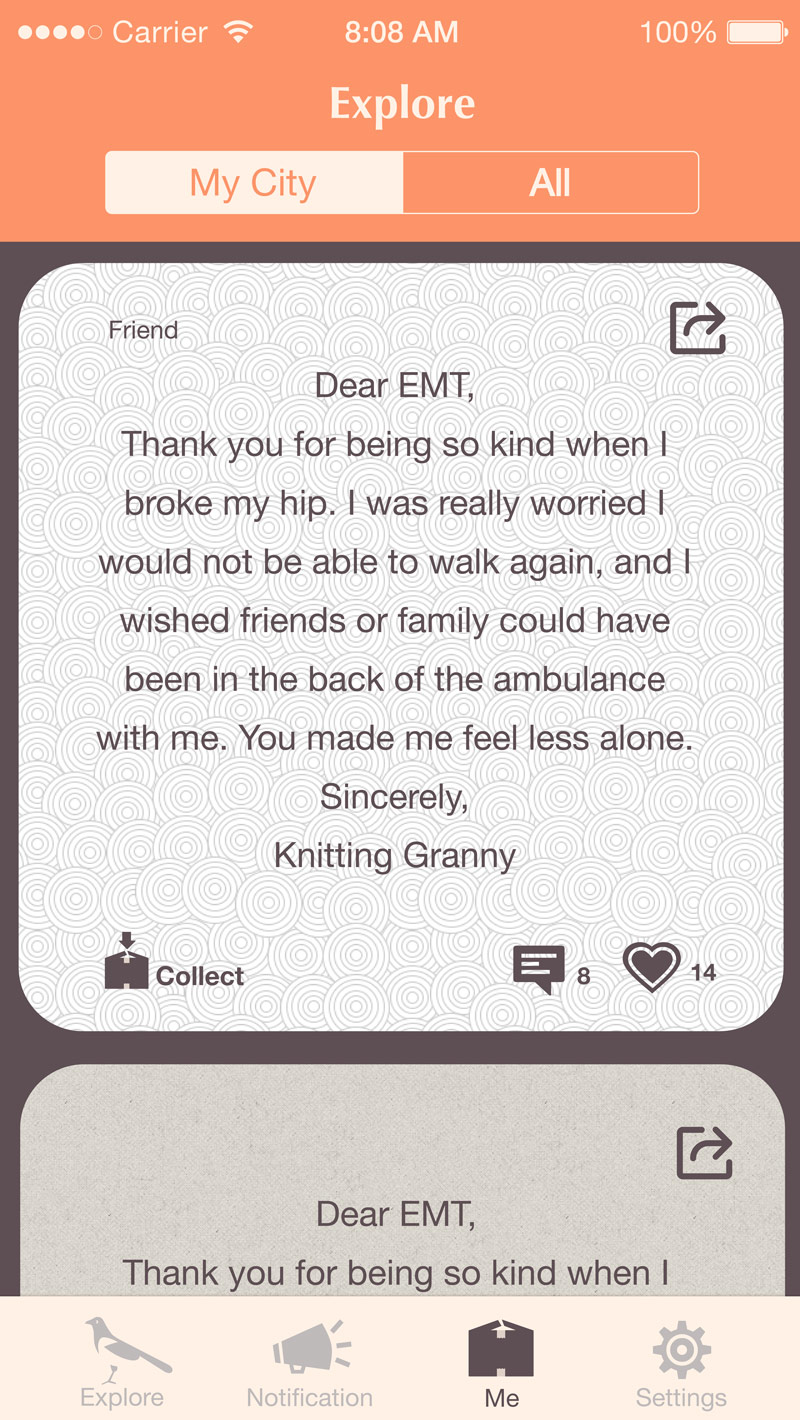 Compared to iteration #1 (left), iteration #2 (right) applied a cleaner background pattern. The key "Collect" button was also moved to here from the zoomed-in view.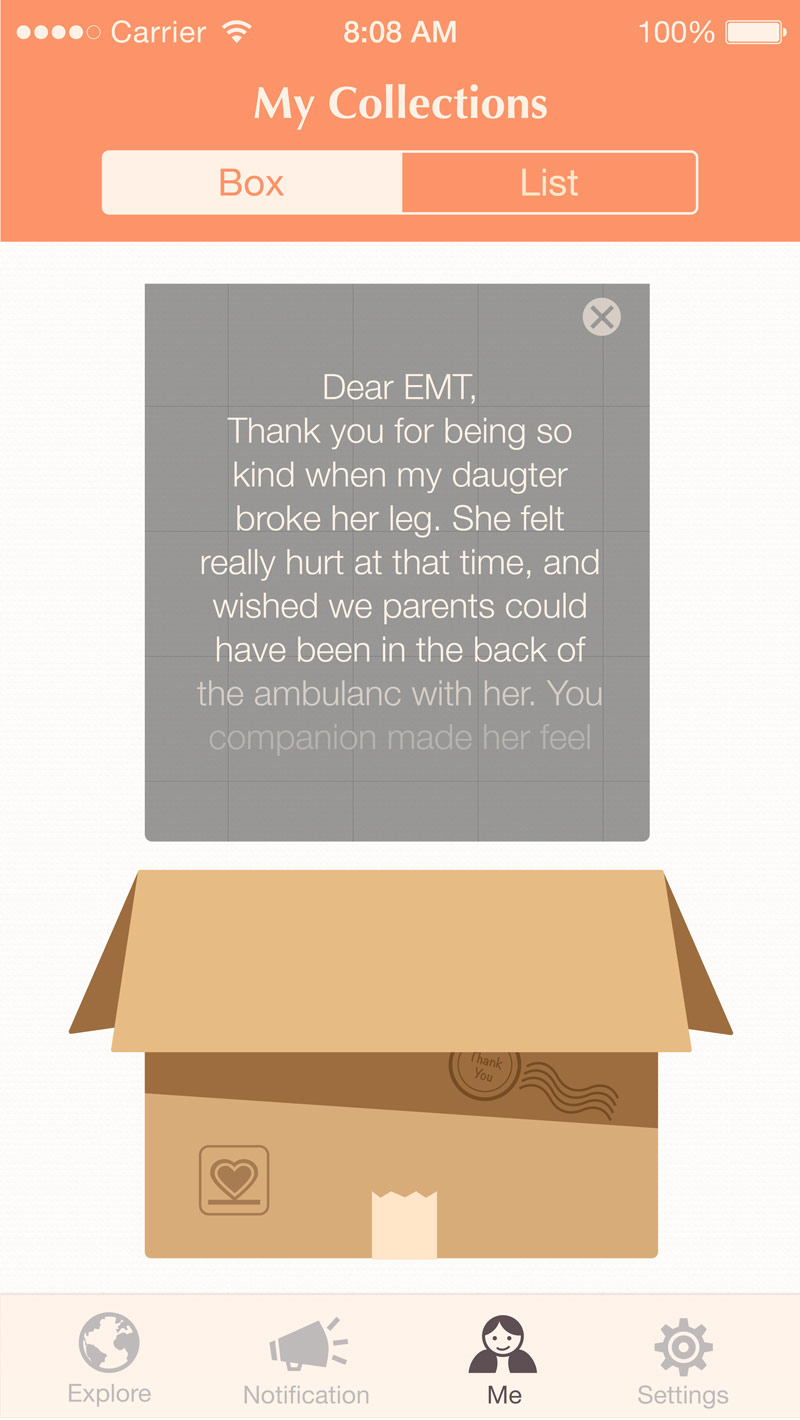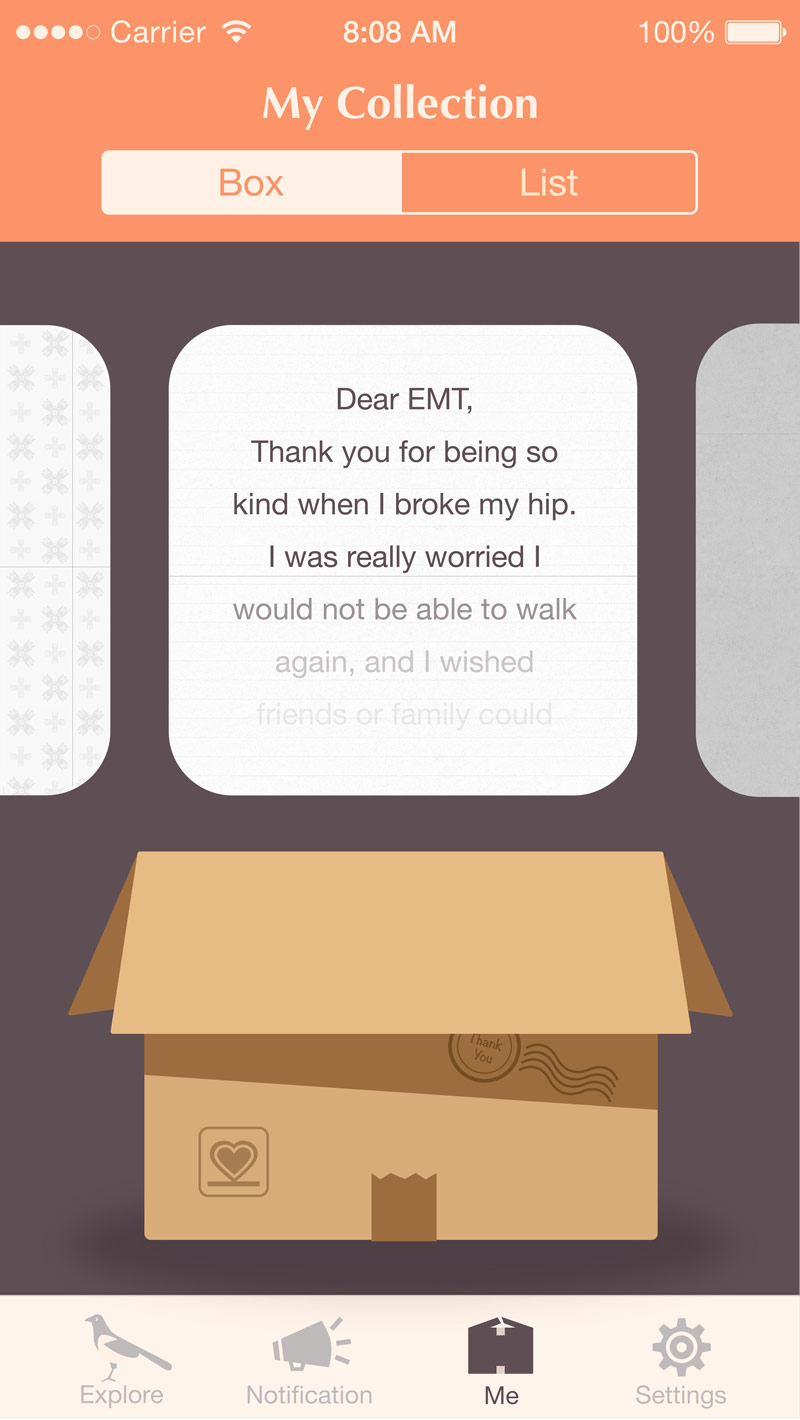 Iteration #3 (right) changed the view where shoebox gets clicked open. Apart from being more visually appealing, the view also enabled users to slide for more notes.